September 20, 2023
The Grand Ethiopian Renaissance Dam (GERD), an imposing hydroelectric structure on the Blue Nile River, has reached its fourth and final filling, announced by Ethiopia. This milestone emerges amidst prolonged disagreements over water allocation with downstream nations, Egypt and Sudan. Both countries voice apprehensions about potential reductions in their Nile water allocations due to the dam.
Ethiopia counters these concerns by emphasizing the dam's pivotal role in its national progress. The GERD promises to augment the country's electricity supply and enhance Nile's water flow regulation. Nonetheless, Egypt and Sudan, whose economies are intricately tied to the Nile, are wary of the possible economic ramifications.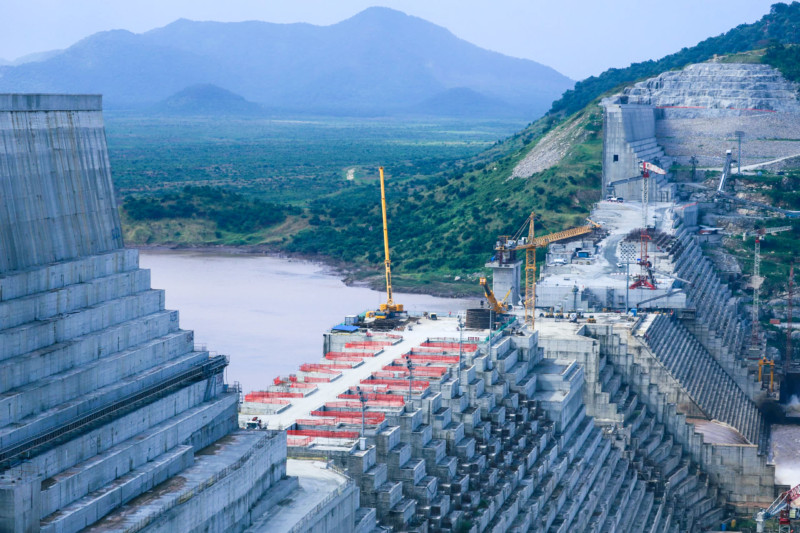 The trio has been engaged in discussions aiming for a conclusive GERD agreement. Yet, these conversations have repeatedly hit roadblocks, especially regarding the dam's water storage capacity and conflict resolution methodologies.
The tension around this issue reached a crescendo in July 2023. Egypt's Foreign Minister, Sameh Shoukry, cautioned that Egypt might resort to safeguarding its national interests, should Ethiopia finalize the GERD's filling without consensus.
Despite mediation attempts by the United States, a solution remains elusive. In a recent statement, US Secretary of State, Antony Blinken, appealed to the countries to promptly restart talks and strive for a mutually advantageous resolution.
The ramifications of the GERD controversy are profound and multifaceted, making it a challenging quandary to untangle. What remains evident is the magnitude of its impact on all participating nations.
Beyond the GERD issue, Ethiopia confronts a slew of other complications, notably the ongoing Tigray civil conflict, a pressing humanitarian emergency, and escalating inflation rates. As the government grapples with these crises, its effectiveness in navigating them is under scrutiny.
The global community, with vested interests in the region, is vigilantly observing Ethiopia and the GERD developments. Prioritizing a harmonious solution that respects the aspirations of all involved nations is paramount.